Waterproof Nut is an innovative and essential hardware component designed to resist water and moisture, ensuring the longevity and durability of various applications. Crafted from high-quality materials, this specialized Waterproof Gland Nut features a unique waterproof coating, forming a protective barrier that shields it from environmental elements. With Waterproof Nut, you can confidently secure your equipment, knowing it is safeguarded against water damage, thereby enhancing the overall reliability and lifespan of your projects.Waterproof Nut offers numerous advantages due to its specialized design and functionality. Here are eight key benefits:
Corrosion Prevention: The waterproof coating protects the nut from corrosion, ensuring longevity and reliability in various environments, especially those prone to moisture.
Easy Installation: Despite its advanced features, Waterproof Nut is easy to install, saving time and effort during assembly processes.
Increased Safety: Applications in sensitive environments, such as electrical systems, benefit from the nut's water resistance, ensuring safer operation and reducing the risk of electrical faults.
Environmental Adaptability: Waterproof Nut can withstand extreme weather conditions, making it suitable for outdoor installations, where exposure to rain, snow, or humidity is a concern. Its ability to function optimally under such conditions enhances its overall reliability.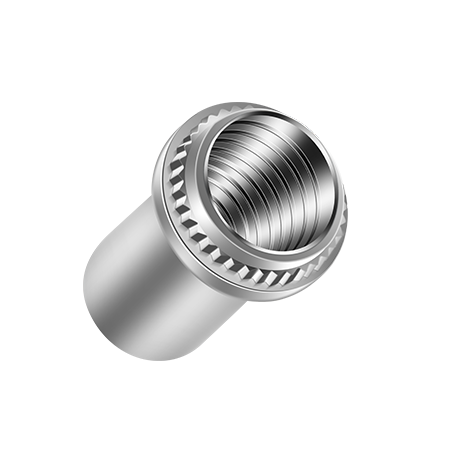 1. What are Waterproof Nuts used for?
Waterproof Nuts find applications in various industries, such as marine engineering, outdoor construction, and electronic manufacturing. Their main purpose is to provide secure fastening solutions.
2. How do Waterproof Nuts prevent corrosion?
Waterproof Nuts are coated with a specialized material that acts as a barrier, protecting the nut from moisture and environmental factors. This coating prevents oxidation and corrosion, ensuring the nut's longevity and functionality even in corrosive environments.
3. Can Waterproof Nuts be used in electrical applications?
Absolutely, Waterproof Nuts are commonly used in electrical applications where moisture resistance is crucial. They safeguard connections and components, reducing the risk of electrical malfunctions and ensuring the safety of electrical systems.
4. How do Waterproof Nuts contribute to product longevity?
Due to their corrosion resistance and ability to withstand water exposure, Waterproof Nuts enhance product longevity. They prevent rusting and deterioration, extending the lifespan of equipment and structures.
5. Are Waterproof Nuts customizable for specific applications?
Yes, manufacturers often offer customization options for Waterproof Nuts. This means they can be tailored to specific sizes, thread types, and coating materials, ensuring they meet the precise requirements of diverse industrial applications.
6. Are Waterproof Nuts Compatible with Different Fasteners?
Yes, waterproof nuts are compatible with various bolts, screws, and threaded rods, allowing for versatile use in different projects.
7. Do Waterproof Nuts Require Special Maintenance?
Generally, waterproof nuts require minimal maintenance. Periodic checks for wear and tear ensure their continued effectiveness in preventing water ingress.
8. Are There Environmentally Friendly Options for Waterproof Nuts?
Some manufacturers offer eco-friendly waterproof nuts made from recyclable materials, contributing to sustainable practices in construction and manufacturing.
9. Can Waterproof Nuts Withstand Extreme Temperatures?
Yes, waterproof nuts are designed to withstand a wide range of temperatures, ensuring their performance in both hot and cold environments.
10. Do Waterproof Nuts Require Special Tools for Installation?
No, waterproof nuts can be installed using standard tools, making them convenient for both professionals and DIY enthusiasts.